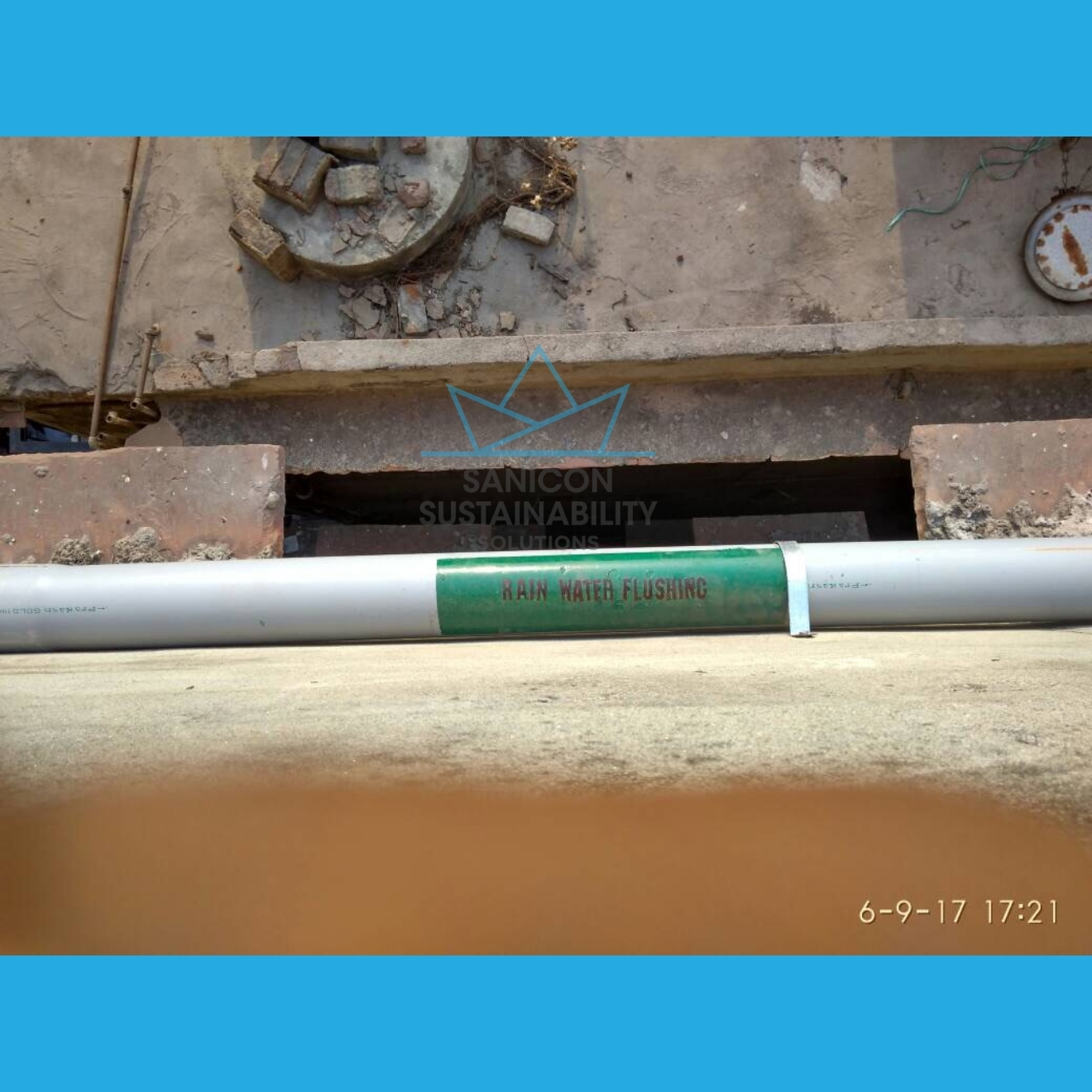 Hiral lal Jain school is more than 100 years old school for EWS students in Sadar Bazar, Delhi. Recently the school earned one more feather in its cap by being awarded IGBC Green School Certification by Dr P C Jain, Chairman IGBC. Sanicon Sustainability was blessed to be part of such a noble initiative to make the school green. Sanicon was asked to create a rainwater harvesting which was planned to meet out the water needed for flushing for approximately 400 students. Installing such a system in this kind of building was an interesting challenges because of the couple of reasons: 
There was just no space for any kind of construction or excavation.

The by lanes were cramped for the transportation of material.

No drawings / knowledge was present about the existing building.

The institution asked us to make it a zero energy harvesting system, so that no energy is utilized for the same. 

Narrow staircases, which are usually associated with such buildings, was another detriment in carrying the construction material. Specifically the storage tanks which were planned to hold the rainwater.

There was no service shaft available for drawing up a new pipeline or changing the old one.
Despite all these odds, Sanicon Team carried out these tasks as what it was intended to do, without compromising on the specifications, and that too within 10 days of period.